---
Welcome to the Improvement Science Practitioner (ISP) web-portal.
Here is where capability and confidence with Improvement Science is developed step-by-step.
The material is presented as knowledge streams designed to develop specific improvement-by-design skills.
Formative exercises are interlaced with the streams to further deepen understanding and experience.
ISP is a remotely coached, personal development programme.
ISP uses a pragmatic see-do-teach approach so requires at least one project to provide the focus.
ISP employs an improvement-by-design framework that ensures intended outcomes are realistic and achievable.
The common goal is simultaneous improvements in Safety, Flow, Quality and Productivity.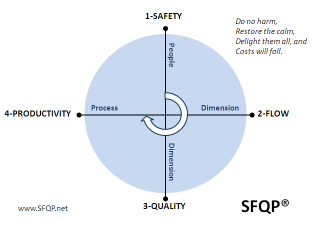 ---