Doctor-in-Training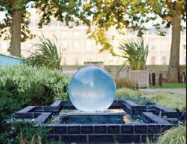 "To be honest, I was very surprised with the content of the course ... in a good way - so much so that I sat and completed it over two days!
I was fully expecting a generic online management course filled with the usual buzz words and with no real substance or learning point to take away from it (I'm generally very sceptical of such things as I feel many courses are primarily money making exercises with little real value as the developers are well aware that healthcare professionals need to tick off the management box at their appraisals).
What I actually found was a course that presented the problems of a chaotic department (that I'm all too familiar with as a radiologist) and actually broke down the problem into its root causes and fundamental components in a logical way with simple and effective strategies to improve a service.
Considering each process in terms of a series of streams and stages and presenting these functions as a Gantt chart is brilliantly simple, demystifies what actually happens in a process, and is a simple way of identifying all the faff that goes on around the real value work that we do - something that I was all to aware of prior to the course but didn't really know how to tackle.
What I have learned is definitely a valuable foundation in managing the various processes of a department such as my own and I will certainly make use of these tools in the future."
Dr Ramir Mandegaran.
Radiology SpR, London.
December 2015
---
Healthcare System Engineer

"Here it is - the course that this doctor always wanted!
To learn how to design safe and timely production systems, I had to give up my medical career to retrain as a production engineer. I struggled to document what I had learned while making aeroplanes - and the reason was simple; No-one, and I mean No-one; has ever captured the engineering science and operations management, which includes the psychology of change, as Simon has.
Don't bother with an MBA. This is the course you need to ensure your clinic, department or hospital is calm, rewarding and runs on time. This is the anatomy, physiology, biochemistry, pathology and psychology of healthcare systems.
Learning how to diagnose and treat the delivery system is as important as learning how to prevent, diagnose and treat disease in the human body.
It isn't enough to focus on the safety and quality of the service experience. Ensuring that every minute and £ we spend is productive and rewarding is the crucial dimension of missing from every healthcare institution in the world.
We are very lucky to have access to this unique expertise. Hurrah for Simon!"
Dr Kate Silvester, MBBS, MBA, FRCOphth.
Healthcare System Engineer, Warwick.
November 2015
---
General Management

"I have found the ISP-1 programme to be a very enjoyable method of acquiring valuable skills and knowledge and I would recommend it to NHS managers and clinical leaders. I think it is well structured and based on a rational methodology with techniques and tools that can be used to better diagnose and solve flow problems in the NHS which can be applied to a wide variety of situations.
In my fracture clinic example it was extremely satisfying to find that I could virtually eliminate waiting times and increase the number of patients seen by 18% without using any additional resources. (I am keen to learn more at the next level of ISP to address additional variations within the clinic operation.)
My thanks to my ISP coach, Simon Dodds. He was extremely helpful and responsive and provided very good explanations when I needed them. I also liked the fact that he made it clear when I had done something really stupid. His communication of this was very direct and often quite entertaining and will ensure that I remember not to do the stupid thing again!"
Ellen Pirie
Management Consultant, Surrey.
November 2015
---
General Practice

"I think it is really worth pushing the collateral benefits of FISH for GPs in their working day - managing meetings, approaching problems in different and better ways, being able to disseminate what has been learnt to colleagues.
And from my experience of ISP-1 so far, being able to better analyse the data that we currently receive [or receive if we ask for it] would interest GPs who are involved in commissioning and discussions with secondary care and CCGs.
To be able to dismiss data or conclusions that people have erroneously made from it and present a sound alternative and explain how/why has been really useful for me.
I have been surprised by how high up the NHS the lack of real understanding goes of what people are looking at and how it is interpreted and used to plan services.
I think many GPs would be interested in these benefits."
Dr Roger Gent
General Practitioner, Sutton Coldfield.
October 2015
---
Pharmacy
"I have been reading and doing improvement science in some shape or form since 2005.
And from all that I have read and done I believe the training provided by SAASoft (FISH&CHIPs) is world class.
Simon has established an on-line learning program and supported it with personal mentoring to produce something very special.
My latest readings on leadership make team performance a relatively simple SUM of CAPABILITY + BEHAVIOUR, a la the AllBlacks!!!
Whilst being a practitioner of Six Thinking Hats® and other creative problem solving techniques I have, in the last 5 years, found the simple 4N Chart® the foundation on which we harness group thinking, direction and strategy. And it is this ability to change the way people think about their problems that is the key to success in organisations. When combined with factual information and A3 thinking this becomes a very powerful strategic weapon.
Where capability is concerned I believe the FISH course and the ISP program is unrivalled. We have now put 80% of our technicians through the FISH course and combined this learning experience with near-patient pharmaceutical care to deliver a clinical technician course that is now demanded by our employees. It is the key to addressing fear and anxiety where change is concerned and leveraging peoples talents to solve patients problems.
My plan now is to encourage more colleagues to complete the ISP-1 course as I am doing to generate REAL CAPABILITY FOR CHANGE.
The on-line suite has recently been turbo-charged with Simon's excellent videos which help to bring the course to life. I cannot recommend this program highly enough.
Improving systems in public health is incredibly challenging given the civil service mentality. However I believe this program will deliver people who want to perform, who are capable of delivering improvements and who are not only changing their own behaviour but influencing the behaviour of others in the complex systems that we operate in.
Interim results: 12.5% more chemotherapy delivered in the last 3 months, with a REDUCTION in spend of € 4,000 PER WEEK!!"
Peter Kidd
Chief Pharmacist, Galway.
October 2015
---
Anaesthetics and Pre-Operative Assessment

"We cannot solve our problems with the same thinking we used when we created them"
Albert Einstein
As a team this is the problem that we faced in trying to understand and solve the problems with the colorectal pathway. It was a case of looking at the size of failure .. referral to treatment time (RTT) ... and then trying to fix it by working very hard. This involved last minute fixes and re-work which has the effect of escalating the chaos!
ISP training provided the team with a tool that enabled our team to evaluate the pathway and measure our success and failure in an objective way.
We were then able to think in a different way and make significant changes that have improved our processes and patient flow.
Dr Justin Philips
Consultant Anaesthetist, Taunton.
October 2015
---
Paediatrics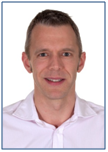 "ISP-1 training is a gem that I whole-heartedly recommend for healthcare professionals.
The training builds on the skills learnt in FISH achieving a balance of further technical knowledge and "soft" skills to enable improvement.
The course material is excellent. It is presented in a clear accessible style. I found the pacing and format of the training to be just right to accommodate my day job as a clinician.
The "Brain Teasers" are both challenging and fun, a great way to learn improvement science.
ISP-1 certification requires the application of the course skills into a practical project. The learning gained from taking the skills out of the "classroom" into the "workplace" was huge.
The coaching provided alongside the training was exemplary. It engendered mutual trust and catalysed my learning.
This training represents excellent value for money, highly recommended."
Dr Phil Debenham
Consultant Paediatrician, Birmingham.
October 2015
---
GP Out Of Hours

"The Executive Team at ShropDoc have worked with Simon and Kate for the last 12 months learning and embedding the principles and practice of Improvement Science.
We were struggling as a busy out of hours service to understand why we were under such pressure which was creating delays and potential harm to patients. We had done the usual data analyses, thrown more capacity (and cost) at the system and were confused as to why there was no improvement - there had to be a better way!
With Simon and Kate's knowledge and support we now have a much better understanding of our systems and processes. We have remodelled our triage rota and reduced delays for patients and improved the working environment for staff. We have a datasets which properly inform quality improvements.
This whole process has not been a quick fix and requires absolute commitment from the Executive team in order to achieve the sustained behavioural change needed to embed this new evidence based way of working. The Executive team need to lead the way and ensure engagement of staff at all levels of the organisation.
Simon and Kate have given us the knowledge and tools to help us embed the behaviours and processes needed to sustain this new way of working."
Dr Gill Clements
Medical Director, ShropDoc
September 2015